11th Annual Beauty Trends & Innovations Conference
About the Event:
Unlock the very latest beauty trends and monetise evolving customer insights and shopper behaviours with inspirational campaigns, brand-boosting social media and game-changing NPD and packaging innovations.
Delve into the must-have steps for beauty success in 2024 with a new, all-star speaker line up boasting 43 industry leaders including Catalent's Debra Hyde, Business Director for Beauty Softgels in Nothern Europe & APAC. This is your one-stop-shop for all the hottest beauty trends and innovations, eye-grabbing marketing campaigns, brand new immersive experiences such as face mapping and virtual try ons and unrivalled networking with Europe's market-leading and trendsetting beauty brands and retailers.
Featured Speaker: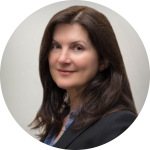 Debra Hyde
Business Director Beauty Softgels Northern Europe & APAC at Catalent
Session Title:  Key Considerations in Delivery Format Innovation
Session Time: 2:20PM BST
Abstract:  As beauty and personal care brands look to new delivery formats as sources of innovation, a few recent learnings in these emerging spaces highlight key considerations for success. We'll share some thoughts on how to pull apart benefits that overlap consumer segments and how consumer targets prioritize different attributes of the same delivery format, as demonstrated through unit dose delivery formats.