FEATURED SPEAKERS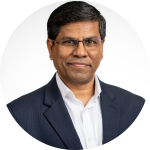 Karunakar (Karu) Sukuru, R.Ph., Ph.D.
Global Vice President, Rx Product Development, Catalent
Session Title: Leveraging Lipid-Based Formulations for Bioavailability, Compliance, and Scalability from Preclinical to Commercial
Session Date: Wednesday, October 25, 2023
Session Time: 9:30AM – 10:30AM ET
Key Learning Objectives   
Learn how softgel is a versatile solution that can help overcome challenges across the drug lifecycle, including enhancing bioavailability of poorly soluble drugs and providing patient-centric dosing options via a variety of delivery applications. 

 

Examine how lipid-based formulation and softgel stand out as the most economical option among various bioavailability enhancing technologies in terms of development cycle time and manufacturing costs. 

 

Explore how Catalent's usage of commercial equipment for small batch sizes enables seamless scalability in large-scale manufacturing, as opposed to complex processes involved with other enabling technologies. 

 

Understand how softgel encapsulation is well-suited to meet the challenges of commercial capacity, especially during periods of high demand, and explore practical case studies for real-world applications.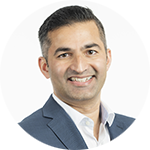 Anshul Gupte, PhD, RAC-Drugs
Senior Director, Scientific and Technical Affairs, Catalent
Session Title: Advancements in Oral Solid Dose Technologies for Potent Treatments
Session Date: Wednesday October 25, 2023
Session Time: 11:00AM – 12:00PM ET
Program Track/Location: Manufacturing and Analytical Characterization – Stage 2
Abstract: To harness the therapeutic potential of potent APIs, state-of-the-art containment and delivery technologies, such as oral solid dose technologies, play a pivotal role in ensuring the safe and effective development and manufacturing of these treatments. Gain insights into the challenges and opportunities presented in the development and manufacturing of potent treatments and how oral solid dose technologies can provide tailored solutions to the formulation and delivery challenges of potent APIs.
Learning objectives:  
Understand the complexities of potent drug development and manufacturing
Gain insight into the critical importance of containment strategies and appropriate handling techniques
Learn how enabling technologies such as lipid-based formulation, solid dispersion and micronization can improve poor solubility and bioavailability of potent compounds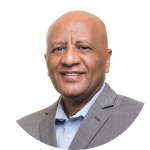 Hibre Terefe Ph.D.
Director, Research and Development, Catalent 
Session Title: A Comprehensive Approach to Oral Dosage Form Development Using HME
Session Date: Wednesday, October 25, 2023
Session Time: 12:00PM – 1:00PM ET  
Key Learning Objectives:

Provide with a bird's eye view of some common bioavailability enhancement (BAE) techniques. 

 

Some highlights about the principles, similarities, and differences of amorphous solid dispersion technologies such as spray drying, hot melt extrusion (HME) and others.

 

Discuss the systematic, phase appropriate and fast-track approach to developing bioavailability enhanced oral dosage forms.

 

Explore case studies that debunk myths around limitations of HME especially around APIs with very high melting point or the ones that decompose at their melting point or that have high propensity to recrystallization.