Accelerating Biologics Through the Clinic: A Seamless Development-to-Manufacture Approach
Date: March 28, 2023
Time: 8:30 am – 11:00 am CET
Location: Medicon Valley Alliance, Copenhagen, Denmark
Event in collaboration with Medicon Valley Alliance

Abstract
Biopharma companies are constantly looking for ways to accelerate time-to-market with minimal operational impact. Yet, when it comes to development, manufacturing and clinical supply of a biologic drug, they face challenges to increase productivity, reduce cost, mitigate risk, and optimize timelines to bring products to market faster. However, having the support of an integrated approach can minimize the impact of these issues However, these issues can become less challenging with the support of an integrated approach. A comprehensive end-to-end solution from biologics development, clinical to commercial-scale manufacturing, and finished product supply has higher quality and improved yield of biopharmaceuticals with reduced cost and time. This event will focus on key considerations for transitioning a molecule from clinical to commercial, beginning with cell line development and biomanufacturing, to formulation and filling and managing clinical trial supply.
Key learning objectives
Learn the challenge of executing a DS to DP workflow needed to support all the different aspects of development and manufacturing.
Learn how to develop an effective CMC strategy for a biologic product
Understand how early integration of clinical supply chain services can lead to speed and cost savings
FEATURED SPEAKERS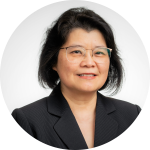 Wai Lam W. Ling, Ph.D. 
VP Scientific Advisory,
Catalent
Dr. Ling brings with her more than 25 years of experience in biologics development, including cell and gene therapies, and joins Catalent from Rocket Pharma, where she held the role of Head of Manufacturing, Science and Technology. Prior to Rocket, Dr. Ling worked at Merck & Co. (MSD), where she led biologics CMC development and supported regulatory filing. Prior to Merck, she was at Schering-Plough Corp., where she worked on adenoviral gene therapy development and manufacturing prior to transition to biologics. She earned her Bachelor of Science degree in Biochemistry from the University of California, Los Angeles, and her Doctorate degree in Pharmacology from the Rutgers University. Dr. Ling also completed her post-doctoral research fellowship at the Albert Einstein College of Medicine, New York.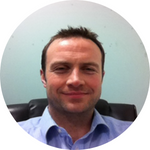 Gavin Yates,
Program Director, CSS and Drug Product Technologies Integrations,
Catalent
Mr. Yates has more than 15 years' experience in the pharmaceutical industry. His areas of expertise include project management, packaging and labeling, operational activity, supply chain management and key performance indicator (KPI) analysis.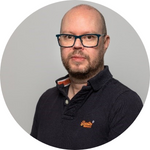 Bengt Hedin MSc Pharm,
Senior Consultant Pharmaceutical Development,
SDS Life Science,
Bengt joined SDS Life Science in 2022 as senior consultant within the Drug Development department covering small molecules, peptides, and biologics. With more than 20 years of experience from the life science industry, Bengt has a solid understanding of drug development with special focus on medicines for children. Bengt's expertise is within formulation development, but he has worked with process development and small-scale manufacture of most dosage forms from early phase, during registration and life cycle management post authorization. Bengt's educational background is Chemical Engineering at Dalarna University and Master of Science in Pharmacy at Uppsala University.
MODERATOR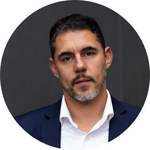 David Munis Zepernick
Director, Member Engagement and Communication
About
Medicon Valley Alliance (MVA) is a non-profit membership organization in the Danish-Swedish life science cluster Medicon Valley. Our +300 members represent the region's triple helix and include universities, hospitals, human life science business, regional governments, selected municipalities and service providers. We create value for our members by co-hosting, launching and driving meetings, networks, seminars, conferences and projects, that strengthen the collaboration, networking and knowledge-sharing in the regions life science community, create critical mass and help realizing the full potential of Medicon Valley.