Navigating the Path to the Clinic and Beyond for Gene Therapies
Date: Tuesday, February 2, 2021
Time: 11:00AM EST
A gene therapy's path from the research lab to the clinic and ultimately the market requires manufacturing processes that will meet regulatory requirements and the logistics to get therapies to clinical trial sites. Having Chemistry, Manufacturing and Controls (CMC) in place early can help avoid issues during regulatory reviews. Understanding packaging design and storage requirements as well as having a distribution plan are also critical to successful trials.
During this webinar, hear from Catalent panelists Denise Krohn, VP of Quality (Harmans/BWI), and Ann McMahon, Program Director Clinical Supply Services & Drug Product Technologies Integrations, as they discuss navigating the path.
Join us to learn more about:
Getting ready for a gene therapy regulatory inspection
Hosting in-person and video audits and inspections during a pandemic
How GMP suite readiness impacts the path to pivotal trials and commercial supply
Designing the proper packaging, including labeling and patient kits, to meet trial needs
How integrated services for manufacturing and clinical supply can help streamline processes and get therapies to patients faster
FEATURED SPEAKERS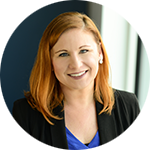 Denise Krohn,
Vice President of Quality (Harmans/BWI)
Catalent Cell & Gene Therapy

Ms. Denise Krohn has more than 20 years of pharmaceutical manufacturing experience in quality roles where she has an outstanding track record in building robust quality systems and organizations from early clinical stage through licensure and commercial launch. Denise is currently Vice President of Quality Unit for the Catalent Cell & Gene Therapy Harmans facility. Denise joined Catalent in July 2017 (formerly Paragon BioServices) as Sr. Director, Quality. Prior to joining Catalent, Ms. Krohn was most recently Sr. Director, Development and Compliance for Novavax, where she managed and developed global compliance operational strategies. She previously held quality leadership positions of increasing responsibility at Shire Pharmaceuticals and WuXi Apptec. She received her B.S. degree in Biology from Millersville University.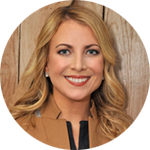 Ann McMahon
Program Director Clinical Supply Services &
Drug Product Technologies Integrations
Catalent
Ann McMahon is the Program Director of Drug Product Technologies Integrations for Catalent Clinical Supply Services. In her role, she develops and deploys strategies for Catalent's integrated product development, manufacturing and clinical supply services in support of client projects throughout the US region. Prior to this, she served as Manager of Customer Service Excellence for Catalent CSS. With over 17 years of experience in the pharmaceutical industry, her areas of expertise include project management, packaging and labelling, supply chain management, operational and supplier management, and analytical services. She holds a Bachelor of Science in Biology/Biochemistry from Ohio Northern University and a Master of Science in Clinical Pharmacology from The Ohio State University College of Medicine.