Webinar: Are Real-Time Gene Therapy Test Results Possible?
Date: Tuesday, January 26, 2021
Time: 11:00AM EST
Along with the complexities of vaccine and viral-based gene therapy process development comes the need for analytical techniques that can help assess quality parameters, especially in real-time. LumaCyte's Laser Force Cytology (LFC) instrument, Radiance®, provides rapid and accurate measurement of quality attributes such as viral titer and infectivity, helping to accelerate the development and production of these advanced therapies.
Join Catalent and LumaCyte to learn how:
Label-free analysis can provide near real-time infectivity measurements
Timely, cost-effective measurements help process optimization and scale-up
LFC automates and accelerates viral titer and infectivity assays
LFC results correlate with ddPCR, end-point dilution (TCID50) and plaque assays.
Traditional infectivity methods, including the TCID50 and viral plaque assays, can take days to weeks, with the results often suffering from subjectivity and requiring significant resources. Radiance® data will be presented on rapid and low error adenovirus and baculovirus infectivity measurements as well as AAV transfection monitoring.
FEATURED SPEAKER
Bhargavi Kondragunta, Ph.D.
Director of Internal R&D & Product Development
Catalent Cell & Gene Therapy
Dr. Kondragunta is currently the Director of Internal R&D & Product Development at Catalent. Prior to Catalent she worked in Biopharma for over 20 years in Process development, CMC, and manufacturing sciences. She has a PhD in Chemical & Biochemical Engineering from UMBC, Maryland, and an M.S. in ChemE from Drexel University, Philadelphia. Most recently she led the process development efforts for Gene therapy vectors at REGENXBIO, and prior to that worked at several Biopharma including BMS, E-Merck, and GSK.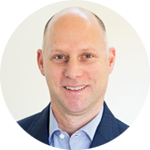 Sean J. Hart, Ph.D.
Chief Scientific Officer
LumaCyte
Dr. Hart, founder of LumaCyte, has spent the last 18 years with his team developing the underlying science and technology of Laser Force Cytology (LFC), the transformative technology powering LumaCyte's label-free single cell analysis Radiance® platform. With over 60 peer reviewed journal articles and patents, and numerous invited talks, Dr. Hart is an accomplished scientific leader and innovator who is driving real analytical breakthroughs across the vaccine and CGT sectors.