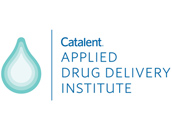 The Catalent Applied Drug Delivery Institute promotes innovation, knowledge-sharing, and collaboration between industry leaders, academic experts, customers, medical professionals, and regulators – thereby enhancing understanding of available, emerging, and future drug delivery technologies, and through their use, potentially improving patient care.
We aspire to:
Harness the knowledge of the world's leading experts in drug and biologics development, formulation, and delivery – within Catalent, the industry, and academia.
Partner with innovator companies to improve application and use of drug delivery technologies for better treatments.
Facilitate mutually beneficial collaborations, increase communication, and shed light on regulatory issues affecting drug developers and researchers.
Pursue a multi-tiered approach of strategic counsel, educational programs, and other collaborations to advance the adoption of emerging technologies.