BEST-IN-CLASS COMMERCIAL-SCALE PACKAGING SOLUTIONS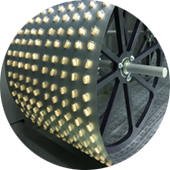 Catalent offers commercial-scale packaging services for a broad range of oral dose forms, batch sizes and packaging formats, with support for unique features, customer needs and local market requirements. With options for both dedicated packaging services and integrated manufacturing solutions, Catalent can support a broad array of project types and oral dosage forms:
Blister packaging for tablets, capsules and softgels
Bottling of oral solids
Bottling of oral liquids
Stickpacks
DEDICATED PACKAGING SOLUTIONS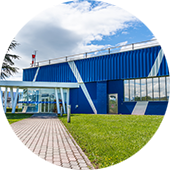 Catalent's facility in Anagni, just outside of Rome, Italy is a center-of-excellence for dedicated packaging of oral dose forms, serving over 70 markets around the world including the United States.  More than a contract packaging provider, this "visual plant" utilizes advanced IT systems, serialization and RFID-capable equipment to provide transparent operations, real-time reporting and industry-leading turnaround times.  The state-of-the-art facility, previously a flagship large pharma manufacturing site, was acquired by Catalent in 2020 and has a rich history of product launch and tech transfer expertise, along with an exemplary regulatory track record.
Key highlights of Anagni's packaging capabilities:
Blister packaging and cartoning lines, with capacity to handle over 360 million blister cards annually

Equipped with flexible feeding systems to accommodate a wide range of tablet/capsule sizes and shapes
Thermo-formed and cold-formed options
Up to 400 blister cards / minute
In-line serialization
On-line blister printing capable
Single and double lane blister lines
Platen sealing and roller sealing

Secondary packaging line for bottles, with capacity to handle more than 4 million bottle packs per year
Flexible batch sizes: ranging from 10 – 150,000 blisters
Automated wrapping and labeling systems
Centralized conveyor and robotic system for automated package collection, transportation and palletization
Advanced warehousing including over 7,000 automated positions and 1800 cold storage positions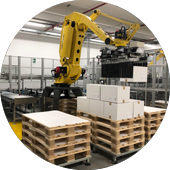 Why Catalent Anagni?
À la carte primary and/or secondary packaging options
Turnaround times in as little as 48 hours (order to shipment)
More than 1,000 SKUs launched in the past 10 years, and over 6,700 batches processed each year
Experienced line-level work force with an average tenure of 15-years for non-management employees
Item level serialization, RFID material tracking and full aggregation for product traceability throughout the entire global supply chain
Tamper-evident seal application complying with the E.U. Falsified Medicines Directive (FMD)
Approvals from EMA, U.S. FDA, and many other global agencies
Exemplary regulatory track record – regularly audited by four agencies with no outstanding observations
Socially responsible C-TPAT certified
OTHER PACKAGING CAPABILITIES
Commercial Oral Dose – Catalent provides dedicated and integrated commercial-scale packaging solutions for oral solids and liquids across its global network.
High capacity – ability to package tens of billions of oral doses across our network each year
Various oral dose forms – standard tablets, capsules, softgels, orally disintegrating tablets, chewables, powders, granules, syrups, solutions, emulsions and more
Package design and engineering
Primary, secondary and tertiary packaging
Specialty handling

Cold chain
Controlled drugs
Potent and highly potent
Moisture, light and oxygen-sensitive

Serialization & aggregation
Global distribution
Flexible batch sizes suitable for large and small customers
State-of-the-art technology
Complementary Packaging Services – In addition to commercial-scale oral dose formats, Catalent can package drug product at nearly any scale or format: