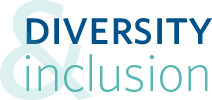 At Catalent, we share a common goal: to put patients first and help people around the world live better and healthier lives. To do so, we need a strong team that brings a wide range of experience, perspectives and ideas.
Our goal is to be the Employer of Choice in the Biopharma CDMO sector. Our ability to deliver for our customers and their patients depends on attracting, inspiring, and developing the best talent and supporting all our people to realize their full potential. We compete to hire the best, nurture a values-based and inclusive culture, and invest in curating an outstanding employee experience.
Diversity and inclusion (D&I) are hallmarks of our culture and are critical to attracting, inspiring, developing, and retaining the best and most diverse talent. With nearly 18,000 employees globally, all team members contribute to better serving our patients and customers. We strive to energize our people and the organization so that we all can do our best work.
Catalent Diversity & Inclusion Statement
At Catalent, we cultivate a workplace that respects and welcomes all people; celebrates the uniqueness of backgrounds and experiences of our workforce; encourages all employees to bring their true, authentic selves to work; and leverages our diversity to drive innovation, inclusion, and excellence in every aspect of our business.
We value the innovation generated by a diversity of thought, experience and perspective.
We believe in equality of opportunity free from discrimination.
We believe in hiring and promoting qualified candidates who align with our values.
We believe in employee development at all levels of the organization.
We believe in the power of belonging as an integral component of our culture that helps us achieve excellence.
We recognize that excellence can only be achieved when employees are able to bring their whole selves to work and are recognized and celebrated for their unique contributions.
We believe in a culture of respect and inspiration, where we recognize that our employees are essential to our success.
Our commitment to inclusion across race, gender, age, religion, identity, disability, education, and experience drives us forward every day.
Our Four Areas of D&I Action
We are committed to being diligent in identifying and acknowledging our gaps and taking action to address them. To drive progress within our Company, we're focused on four strategic initiatives:
1. Strengthening our culture of inclusion
Cultivating a sense of belonging and inclusion is a priority at Catalent. We actively curate a culture that welcomes, develops and celebrates diverse people and perspectives. Click here to learn about how our employee resource groups (ERGs) are working with us to become an even more welcoming workplace, where communities and allies can come together to discuss important issues and ERGs meet with senior leadership to discuss how to keep improving our inclusive culture.
In fiscal 2022 we saw a 55% increase in the number of ERG chapters and hosted a record 38 global ERG events with 9,000 attendees. In early fiscal 2023, we launched our ninth ERG: INVOKE (Indigenous Voices Offering Knowledge and Enrichment)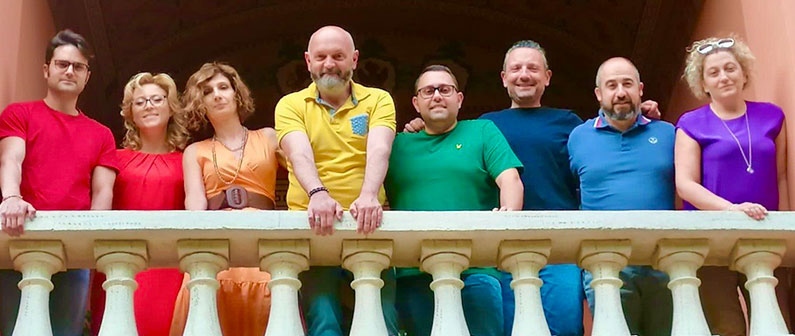 Members of one of our newest ERG chapters: LEARN (LGBTQ+ Employees & Allies Resource Network) in Italy.
2. Developing inclusive leaders
At Catalent, we equip our leaders with the skills and knowledge they need to support our D&I efforts and navigate the needs and expectations of our rapidly evolving workforce.
In fiscal 2022, 38% of our site leadership teams participated in an inclusive leadership workshop, and we plan to extend to more than 90% in the coming year.
3. Accelerating talent acquisition and development strategies to increase diversity
At Catalent, we understand that improving our recruitment and development processes offer big opportunities to address diversity gaps.
In fiscal 2022, our Senior Leadership Team set goals and objectives to support closing diversity gaps on their teams through our diverse candidate slate policy and enhanced recruitment partnerships and processes. Learn more about our open roles here.
4. Activating a data-driven strategy
More comprehensive data helps us to better know and serve our people and promotes accountability. In addition to data being used to drive a more diverse workforce at our sites and in our corporate functions, we are using data gathered through employee self-identification and third-party inclusive workplace assessments to implement improvements that build a more inclusive culture. We recognize we have gaps and are taking action to close them.
Key performance highlights for fiscal 2022 include:
Greater racial and ethnic diversity in hiring, promotions, and leadership in the U.S.
Confirmation that we closed the U.S. gender pay gap in fiscal 2021 through EDGE certification
Publication of a Supplier Diversity Policy and setting the ambition to increase diverse supplier spend
Designation as a 2022 Best Place to Work for People with Disabilities, based on the Disability Equality Index
Increase in the number of Employee Resource Group (ERG) chapters, with meaningful expansions outside the U.S.