ASSOCIATE DIRECTOR, PRODUCT DEVELOPMENT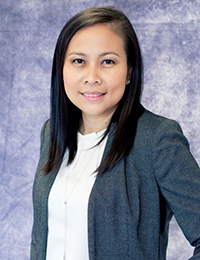 Christin Hollis is an Associate Director, Product Development, at Catalent's Winchester, Kentucky facility. She earned both her Bachelor of Chemical Engineering and Ph.D. in Pharmaceutical Science from the University of Kentucky.
Christin specializes in large scale/late-stage oral dosage form drug development. Most projects that come to Winchester are either molecules that have successfully completed phase 2 or 3 clinical trials, or generic products that have been previously formulated.
Typically, these products are ready to be registered within a few months and up to a two-year timeframe and then scaled-up for commercialization. In her current role, she collaborates with clients and internal technical service teams developing robust processes by implementing Quality by Design (QbD) approaches, that are optimized and scalable for large-scale commercialization. Additionally, Christin also leads site technical teams in root cause analysis on critical manufacturing deviations to provide appropriate corrective and preventative actions to minimize deviation in the future.
Discover what drives Christin's passion for QbD and scale-up manufacturing. Access her published works that include 6 peer reviewed articles, a patent, and additional executive summaries and case studies.
Get to know this Catalyst in Drug Development.
Connect with Christin Hollis on LinkedIn
A CONVERSATION WITH CHRISTIN HOLLIS, PH.D.
Winchester specializes in working with pharmaceutical companies to scale-up processes for commercial production. Can you tell us some of the equipment the site typically uses to deliver products at commercial scale?  
Most of the products manufactured in Winchester are capsules and tablets. Wurster (bottom-spray) coating is Winchester's specialty. Our facility was Glatt's very own training facility for fluidized bed coating when we started the site back in 1992. Winchester currently has 10 operating fluid beds, with manufacturing capability from 5 kg to 700 kg. Other equipment we usually use are high-shear granulators, extrusion, spheronization, fluid bed driers, blender, tablet press, and encapsulators. New equipment has been added including roller compactors, laser drills, and stick pack machines.
In what ways has Winchester site helped clients to expedite product to market?
With Winchester's long-history and expertise in oral dosage forms, the manufacturing of registration batches can be expedited by manufacturing minimal numbers of non-GMP, tech transfer batches. Winchester also offers concurrent analytical services to support the testing of the manufactured batch. Catalent also has extensive networks with large numbers of approved supplier lists, allowing raw material procurement to be accelerated. Combined with Winchester's outstanding regulatory record, clients have trusted the Winchester site to manufacture their first-to-file and fast-tracked submissions.
You recently were involved in a patent creation titled Encased Pellet Tablets. Can you elaborate on the patent and what it can be used for?
The work behind the patent was performed when Catalent entered into an exclusive agreement to bring in One-Step Dry Coating (OSDrC®) tableting technology, commercially marketed by Sanwa Kagaku Kenkyusho Co., Ltd., to the facility back in 2012. With this innovative tableting technique, the pellet-containing-tablets was able to be manufactured with a single run, without requiring additional preparation of the core tablets beforehand.
Additionally, with the introduction of the "cushing agent" within our formulation, we were able to absorb the exerted compression force that generally could introduce high stress and potentially compromise the pellet coating. Catalent does not have this equipment any longer, but the concept can potentially be used for any pellet-containing-tablets.
Your Ph.D. dissertation involved Nano crystal production in lab scale. Has there been any effort to scale-up the production and what would the benefit be, if possible?
My dissertation work was initiated in lab-scale nanocrystal production. The scale-up for the bottom-up, anti-solvent, nanocrystal production is still currently being optimized at my previous advisor's research lab. If it's successfully able to be scaled-up and manufactured in GMP condition, these nanocrystals can potentially replace some current chemotherapeutics and benefit cancer patients by introducing chemotherapeutics intravenously without harsh chemical or solvent as carriers.
Highlight one of Winchester's unique manufacturing capabilities.
Winchester was able to transfer, validate, and commercialize a leading pharmaceutical company's mini capsule. These mini capsules (size 5) require banding for tamper evidence. Winchester is the first manufacturing facility in the world that can perform mini caps banding. I was privileged to be part of the new project introduction (NPIx) core team to tech transfer this project and successfully validated it.
​
ACCESS CHRISTIN'S LATEST CONTENT