PRODUCT DEVELOPMENT PRINCIPAL FORMULATION SCIENTIST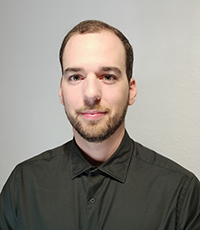 Diogo Gomes Lopes Ph.D. is a Product Development Principal Formulation Scientist at Catalent's Schorndorf, Germany site. Diogo received his Ph.D. in Pharmaceutical Technology from the University of Graz in Austria.
He has a background in quality assurance, patient centric product design, continuous manufacturing and pharmaceutical engineering.
Today, Diogo and his team focus on development of solid oral dosage forms. His expertise involves taste masking techniques using lipid coating. He focuses his work and his team's work on close collaborations with customers to understand the challenges posed by APIs and harness patient-centric design for high-quality drug products.
Discover what drives his passion for patient-centric pharmaceutical development. Access his works that include 11 peer reviewed articles and scientific posters to help you develop high quality drug products.
Get to know this Catalyst in drug product development.
Key Expertise:  Product Development
Connect with Diogo Lopes on LinkedIn
A CONVERSATION WITH DIOGO GOMES LOPES
What role does your team play at our Schorndorf site?
Our team works in the development of solid oral dosage forms. Each member has different expertise from implementation of Quality by Design to hot-melt extrusion or modified release formulations. My specialty is the design of taste masked or modified release products using lipid coatings via a solvent-free process.
Tell me more about your role at Catalent. What are your responsibilities as a Principal Formulation Scientist? 
In a product development project, we are engaged well before the project starts when designing the project concept. We take a holistic approach that includes consideration of patient populations and drug properties including bioavailability to manufacturability. During the execution of the project we are the scientific interface between the Chemistry, Manufacturing and Controls (CMC) team and our lab. We prepare the required documentation to guarantee clear communication and set expectations of the development project.
The aim is to have a deep understanding of the impact of formulation and process on the performance of the drug product that ensures a high-quality product.
Our scientific responsibilities require us to stay informed about new  technologies using state-of-the-art material and methods to foster our approaches and to be active members of our scientific network community.
Pediatric dosage requires different formulations. What are some growth and technology areas you are seeing in product development in the pediatric market? 
In recent years, initiatives from both EMA and FDA requested that applicants for market authorization of new medicines  have a pediatric strategy. This has led to a significant increase in the development of pediatric formulations. Dosage forms such as mini-tablets and multi-particulates that can be filled into stick packs and sprinkled into food have seen considerable growth. When developing these dosage forms it is required to consider a taste masking strategy and the selection of excipients with available toxicity data in children or that are known to be safe.
Can you give an example of what you view as patient-centric product design?
The design of the product needs to consider the intended performance for the needs of the patient, otherwise the patient adherence to the therapy can be compromised resulting in an inefficient therapy.
For example, when designing a product to treat hypertension in a geriatric population it needs to be considered that this will be a chronic therapeutic and that the patient is potentially poly-medicated with impaired swallowability function. Therefore, a once-daily extended-release formulation will be considered to simplify the therapeutic regime. This will result in an increase of the dose and potentially increase the size of the dose unit. Such design can prompt the patient to incorrectly manipulate the drug product to facilitate swallowing. An example of a dosage form designed to prevent this would be a stick pack filled with extended release coated beads.
What fascinates you about the pharmaceutical industry?
I've always been amazed by the way natural sciences can explain so much of the complex world that we live in. My passion for biology and chemistry inspired me to study pharmaceutical sciences at the University of Lisbon. It is in the pharmaceutical industry that the breakthroughs in biology and chemistry materialize. An example is how the development of genomics is expediting the drug discovery process of small molecules, biologics and gene therapies. It's a real privilege to be a part of development programs that enable these innovative therapies to reach patients.
What are some of the challenges you've overcome in the product development process?
Every drug has its own specific challenges ranging fromrom those with low solubility and high doses for patients with impaired swallowability, to drugs that are chemically unstable or have poor processability. Some of these challenges are already known from pre-formulation studies and are considered when designing the development concept.
However, other challenges may arise during the project and require modification of the formulation and/or process concept.
Finding the ideal solution for the drug molecule is where the fun begins.