GLOBAL SCIENTIFIC AFFAIRS MANAGER, SCIENCE AND TECHNOLOGY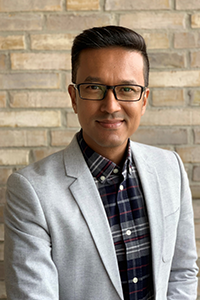 William is a biomedical and pharmaceutical scientist by training and received his doctoral degree from the Department of Pharmacy at the National University of Singapore. He first joined the Catalent family in 2017 as a Technical Specialist. In this role, he provided technical responses for requests for quotations and requests for proposals, analyzed customers' development issues and recommended appropriate pharmaceutical solutions while ensuring customers' technical specifications are met.
In his current role as Global Scientific Affairs Manager, he is responsible for developing scientific content and ensuring technical accuracy and validity of Catalent's Marketing key messaging of our various offerings across all Business Units. He is also involved in designing tactics for scientific communications, webinars and events for Catalent, supporting scientific editorials in various publication platforms, developing abstracts for scientific posters and presentations as well as supporting Catalent's Softgel Intellectual Property Review Board. In addition, he provides operational and scientific support for Catalent's key strategic initiatives and he also interacts with external KOL to establish scientific collaborations.
When not working, he enjoys developing recipes and cooking in his kitchen.
Key Expertise: Early formulation development, pediatric drug development, risk-benefit assessment
Connect with William Wei Lim Chin on LinkedIn
A CONVERSATION WITH WILLIAM WEI LIM CHIN
Why did you decide to choose a career in pharmaceutical research and how has your career evolved since you graduated?
I started my career in cancer research in Singapore where I was exposed to basic science discoveries and translational research from the laboratory to the clinic. This included the conduct of preclinical studies and development of human clinical trial protocols, working in close collaboration with patients and clinicians, all of which eventually inspired me to pursue a PhD in pharmaceutical research at the National University of Singapore.
My interactions with my former supervisors have shaped so much of my career and I have continued to hone my skills and passion for research, especially in drug development. After I received my Ph.D., I undertook the opportunity to be trained in formulation science with Abbott Laboratories in Germany.
I also began to realize that as drugs and their development have become more complex, so has the demands for information from regulatory agencies. Formulators needed to have a background in regulatory affairs, which wasn't part of the syllabus during my Ph.D. program. Therefore, I decided to take a postgraduate course on drug regulatory affairs in Germany. After completing the program, I found it really rewarding as it is a field that embraces both scientific and legal aspects of drug development. I observed that successful regulatory strategies depend on how they are interpreted, applied, and communicated to the stakeholders in drug development.
What ways do you feel you help drive Catalent's Patient First mission?
I am fascinated by the science of drug formulation and how we are progressing towards patient-focused drug development. I feel there is a huge responsibility in formulation sciences to ensure the appropriate use of medicines and excipients as well as patients' safety. I've learned and contributed to the development of oral solid dosage forms of new therapies for human use, applied formulation technologies to address solubility and bioavailability challenges as well as approaches to reduce the transition time between clinical phases and shorten the overall drug development cycle. I have the satisfaction of knowing that I am contributing to the bigger picture in advancing drug development to help people fight disease and stay healthy.
What drives the passion in your work and how has it shaped your way of thinking?
Throughout my research career, I was taught not to just only focus on solving a specific problem. My previous and current mentors have shaped my thinking so that I am now a lot more focused on the end user of the research. For example, my previous mentor was a clinician and he works with patients every day and wants tangible outcomes. This applies similarly to Catalent's clients. So now when I approach a problem, I am not just working with data to achieve their objective in pharmaceutical drug development but am considering how this data might ultimately be used by our client to improve patient health.
What is the most fun aspect of your job?
I am a firm believer of "Do what you love and love what you do". In my previous role as a Technical Specialist, I performed technical assessment and data analysis to identify issues in our customer's drug development program.  Communicating technical proposition solutions persuasively to external clients and finding a good balance between serving clients while supporting the goals of our Business Development colleagues is something I enjoy doing and it has encouraged me to give that extra effort to gain positive feedback from the client.
As a Scientific Affairs Manager, I enjoy using my medical writing and investigative skills to identify and develop opportunities for scientific content development and perform literature reviews of medical/scientific data sources to gain insights and analytics for our internal stakeholders. I also get satisfaction and a sense of accomplishment when scientific events that I have organized run smoothly or articles that I have contributed in writing or reviewing are published.
ACCESS WILLIAM WEI LIM CHIN'S WORKS
Chin WW, Delivering the Goods. Apr 2020, Vol 44, Number 4, 28-33 , Pharmaceutical Technology. 
Chin WW, Why spray drying should be on every formulator's mind, Jan 7, 2020, European Pharmaceutical Manufacturer. 
Chin WW, Special Feature: Improving Bioavailability and Solubility: Understand Your Molecule, Mar 2020, Drug Development & Delivery. 
Hanenberg U, Clement P, Chin WW, Developing Pediatric Dosage Form, Mar 2019, Tablets & Capsules. 
Savla R, Hartwig O, Chin WW, Loret B, Lehr CM, Oral Delivery of Macromolecule Drugs for Localized Treatments of Gut Diseases, Pharm. Tech. Webinar
Chin WW, Taladi V, Savla R, Considerations for Formulation Strategies, American Pharmaceutical Review. Sept/Oct 2018, Vol. 21. 
Clement P, Uwe Hanenberg U, Chin WW, Pediatric Oral Drug Delivery: Challenges and Solutions, Contract Pharma, Aug 2018
Wieschowski S, Chin WW, Federico C, Sievers S, Kimmelman J, Strech D. Preclinical Efficacy Studies in Investigator Brochures. Do They Enable Risk–Benefit Assessment? PLoS Biol. 2018 Apr 5;16(4):e2004879.
Langhof H, Chin WW, Wieschowski W, Federico C, Kimmelman J, Strech D. Preclinical requirements in therapeutic area guidelines from FDA and EMA. Fit for purpose? British Journal of Phar Vol 175, Issue 22, Nov 2018, Pages 4229-4238
Savla R, Hartwig O, Chin WW, Loretz B, Lehr CM. Oral Delivery of Macromolecule Drugs for Localized Treatments of Gut Diseases. Manuscript in preparation for Pharmaceutical Technology (2017).
Chin WW and Joos A. Moving towards a paradigm shift in the regulatory requirements for pediatric medicines. Eur J Pediatr. 2016 Dec;175(12):1881-1891
Chin WW, Wieschowski S, Prokein J, Illig T, Strech D. Ethics Reporting in Biospecimen and Genetic Research: Current Practice and Necessary Changes. PLoS Biol. 2016 Aug 2;14(8):e1002521.
Chin WW. Broader transparency regarding risk-benefit assessment of the Bial trial in France. British Journal of Medicine and Medical Research, ISSN: 2231-0614, Vol.: 15, Issue: 7, May 2016.
Strech D, Chin WW, Hradetzky S, Silva D. Informed development and implementation of registries in animal research. Findings from a systematic review and from key informant interviews. 2015 REWARD EQUATOR Conference, Edinburgh, Abstract Book, 28 Sept 2015.
Chin WW, Parmentier J, Widzinski M, Tan EH, Gokhale R. A brief literature and patent review of nanosuspensions to a final drug product. J Pharm Sci. 2014 Oct;103(10):2980-99.
Tan CT, Chin WW, Tan EH, Hong S, Gu W, Gokhale R. Effect of binders on the release rates of direct molded verapamil tablets using twin-screw extruder in melt granulation. Int J Pharm. 2014 Mar 10;463(1):89-97.