VICE PRESIDENT OF R&D, BIOLOGICS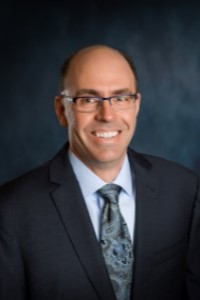 Greg Bleck is Vice President of Research and Development at Catalent Biologics with overall responsibility for the development and acquisition of new products and technologies. Dr. Bleck has over 20 years of biopharma R&D experience. He received his BS and Ph.D. from the University of Wisconsin-Madison and performed postdoctoral work at the University of Illinois-Urbana-Champaign working in the areas of gene regulation and expression. At Catalent, Dr. Bleck has transferred his knowledge of gene expression and transgenic systems to the development and continued optimization of expression systems and development of the various proprietary GPEx® processes. Dr. Bleck has published over 60 research papers and authored three book chapters. He has 14 issued patents and 12 patents currently under review. His work at the University of Illinois was recently highlighted in a book about the greatest advances in the first 150 years of innovation at the University.
Connect with Greg Bleck, Ph.D. on LinkedIn.