Adapting to Demand: The Importance of Flexibility in HPAPI Small-Batch Manufacturing
Date: Thursday, October 12, 2023 at 11am EDT | 4pm BST | 5pm CEST
Event Overview
The use of High Potency Active Pharmaceutical Ingredients (HPAPIs) in drug production has seen a significant increase in recent times, especially in the creation of cancer therapies. These HPAPIs are present in up to 25% of the drugs available in the market. However, the process of producing such drugs safely and cost-effectively while meeting regulatory requirements is a significant challenge.
As the demand for low-volume drugs containing HPAPIs continues to grow, the need for flexibility in small-batch manufacturing becomes increasingly evident. Traditional manufacturing approaches may not be suitable for producing these specialized drugs in smaller quantities efficiently, hence, adopting flexible manufacturing strategies allows pharmaceutical companies to respond quickly to market demands while minimizing waste and costs.
In this webinar, experts will address the challenges posed by manufacturing HPAPIs and suggest strategies to ensure the small-batch flexibility needed for HPAPI manufacturing. Additionally, the panel will discuss various approaches to enhance the efficiency of small-batch manufacturing, such as risk-based operational frameworks, innovative technological solutions, and smart investments.
FEATURED SPEAKERS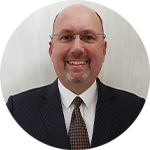 Justin Mason-Home, BSc (Hons), FRSC
Director, HPAPI Project Services Limited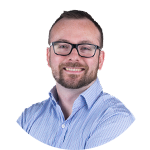 Kyle Fugit, PhD​
Director, Commercial Readiness and Special Projects
Catalent