When developing a new therapy, challenges often arise during the early stages of development: outcome of preclinical assessments, timing of the project, funding, and patient needs.  The path to first-in-human needs to be as fast and efficient as possible, but improper candidate selection, poor formulations, and gaps in clinical dose strategy can lead to inadequate preclinical and clinical data; often extending timelines and increasing cost.
Catalent has a long history of early phase development and understands these challenges and has developed OptiForm® Solution Suite, a comprehensive program that seamlessly integrates for candidate selection, optimal form assessment, bioavailability enhancement, and cGMP clinical materials delivery.
Catalent helps its partners turn promising molecules into better treatments with its "Follow the Molecule®" contract manufacturing and drug development services that provides accelerated integrated solutions from development to commercial supply.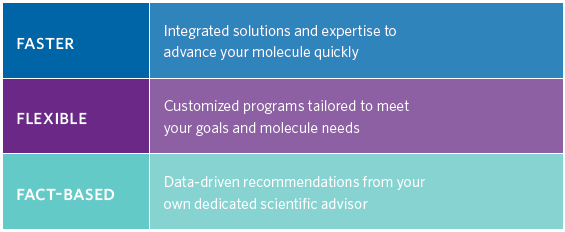 OptiForm® Solution Suite was designed to help you get it right the first time.  At each step in the process, Catalent has developed ways to accelerate your project's progress, reduce risks, and get you to the key decision points quickly.  Based on our experience, Catalent has designed this service around five critical areas of development:
Candidate Selection: Catalent helps you select your most viable candidate with services that provide insight on developability and solubility tools designed to maximize exposure with minimal material usage.
Preformulation: Backed by a range of expert testing and release capabilities, our preformulation team provides expert support from preclinical stages of drug development through regulatory filing for oral solid dosage forms.
Formulation Selection: This includes parallel screening of proven bioavailability enhancement technologies for challenging molecules.
Formulation Development for GLP Toxicology Studies
Formulation & cGMP Manufacturing for Phase 1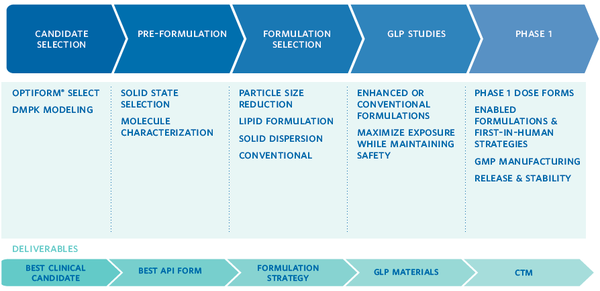 Let's look at each in detail.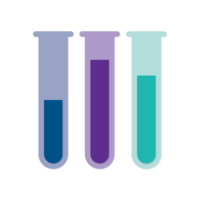 Don't let your molecule meet the same fate as the hundreds of discovery molecules shelved each year due to poor solubility, or the estimated 40% of drugs that fail in development due to not having an appropriate DMPK profile1. Catalent helps you select your most viable candidate with services that inform on developability, and solubility tools designed to maximize exposure with minimal material usage.
Our OptiForm® Select formulation screening tool allows you to quickly obtain initial PK data using our laboratory service or an in-house kit you can order. Combined with expert in silico DMPK modeling, you get a full understanding of human PK and critical formulation parameters early so you can advance your molecule. Read more
1 Alavijeh, Mohammad S., Palmer, Alan M.; The Pivotal Role Of Drug Metabolism And Pharmacokinetics In The Discovery And Development Of New Medicines, Drugs: the investigational drugs journal 7(8):755-63 · September 2004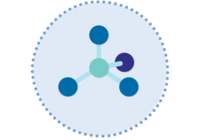 Characterizing your molecule is critical in understanding potential challenges and gaining insight into formulation strategies. By applying proven high throughput screening tools, Catalent provides detailed pre-formulation data to help characterize your molecule. A dedicated OptiForm® Solution Suite scientific advisor will then recommend a development and formulation path based on preformulation and solid-state screening data. If your molecule has bioavailability challenges, the next phase of OptiForm® Solution Suite will screen it against proven bioavailability enhancing technologies to keep your program moving forward.
BIOAVAILABILITY ENHANCEMENT SCREENING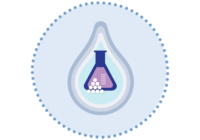 Your molecule may be one of the many with bioavailability challenges because according to industry reports1 only "1 in 10 new molecules in active clinical development are readily bioavailable2", and even those may not be sufficiently absorbed when dosed at escalated levels. OptiForm® Solution Suite is your answer. By utilizing the Developability Classification System3 we consider both dissolution and solubility for poorly soluble drugs, and combined with a parallel screening approach, Catalent's formulation experts efficiently determine the feasibility of multiple bioavailability enhancement technologies, test short-term stability, and ship prototypes to your facility of PK testing. Once you've obtained your PK data, your dedicated OptiForm® Solution Suite adviser will provide formulation options based on physical, chemical, and processing stability risks to provide directional ranges of dose escalation limits (exposure and Acceptable Daily Intake driven), and recommend a path forward based on rigorous data so you can make an informed decision on your formulation strategy for Phase I studies. Whether your molecule benefits from a lipid-based formulation, amorphous dispersion, or even particle size reduction, OptiForm Solution Suite will keep you moving forward.
2 R. Lipp; The Innovator Pipeline: Bioavailability Challenges and Advanced Oral Drug Delivery Opportunities, Am. Pharm. Rev., 2013
3 Butler JM1, Dressman JB.; The developability classification system: application of biopharmaceutics concepts to formulation development.; J Pharm Sci. 2010 Dec;99(12):4940-54. doi: 10.1002/jps.22217.
FORMULATIONS FOR GLP STUDIES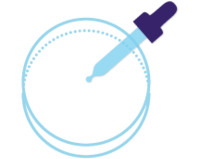 With a handle on formulation, testing your drug for toxicity is a critical next step. Avoid getting tripped up by suboptimal formulations that don't provide proper exposure, leading to potential costly delays. OptiForm® Solution Suite uses rigorous preformulation data and guidance and allows you to test with confidence due to our ability to develop intravenous and either conventional or bioavailability enhanced oral formulations for cGLP studies that can provide maximum exposure of your molecule during toxicity studies.
PHASE I DOSE FORM DEVELOPMENT & GMP MANUFACTURING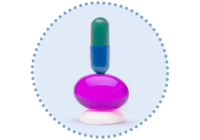 When you're ready for Phase 1, the invaluable data generated quickly in your OptiForm® Solution Suite program allows your Catalent adviser to collaborate to develop a dosage form strategy for first-in-human clinical studies. Whether you need a powder-in-capsule or an enhanced formulation, Catalent can manufacture your clinical trial material under cGMP conditions to get you into clinic and beyond. Your Molecule has so much potential. We share your passion to unlock it with OptiForm® Solution Suite.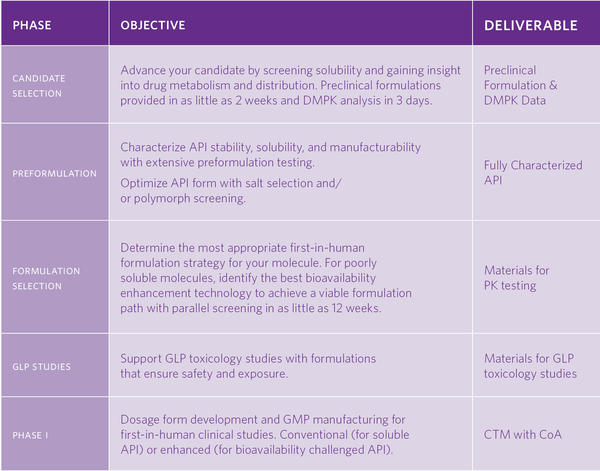 A number of recent webinars provided more details to the structured approach for parallel formulation feasibility assessment that is designed to reveal the most suitable pathway to enhance bioavailability and accelerate development. Learn more by viewing:
AFTER YOUR OPTIFORM® SOLUTION SUITE PROGRAM
With Catalent's extensive network of Clinical Supply Services and Manufacturing Solutions, we can stay with you every step of the way, offering expert dose design guidance, advanced drug delivery technologies, and even regulatory support for your submission. Continue the journey with Catalent to achieve an optimized therapeutic profile and dose form which meets patient, payer, and provider needs.