OptiForm® Solution Suite Bio
FAST MACROMOLECULE SCREENING FOR ORAL DELIVERY
OptiForm® Solution Suite Bio is an integrated offering designed to rapidly screen biomolecules' potential for a non-invasive delivery route. OptiForm® Solution Suite Bio employs advanced formulation technology platforms including OptiGel® Bio and Zydis® Bio technologies, and utilizes a parallel screening model based on rigorous science and best-in-class formulation expertise.
Today there is no proven technology for biomolecule oral delivery. A simple screening process with a toolkit of enabling technologies targeting different biological barriers allows quick assessment for biomolecule oral delivery potential.
EASY: Integrated and parallel screening with 2 enabling technologies – OptiGel® Bio and Zydis® Bio technologies
FAST: Parallel screening against biological barriers with animal study material ready in as little as 3 weeks
COST EFFECTIVE: Screen your biomolecule for oral delivery potentials at a minimal price
Catalent OptiForm® Solution Suite Bio follows this three-step process:
ASSESS: Assess permeability of target molecules against duodenal and sublingual barriers and get material for animal study in as little as 3 weeks
ENHANCE: Formulation technology experts confirm the possibility of reaching targeted systemic exposure and collect preliminary stability data
DELIVER: A dedicated advisor will provide a recommended path forward based on rigorous data and validated PK data in upper animal species.
1 Alavijeh, Mohammad S., Palmer, Alan M.; The Pivotal Role Of Drug Metabolism And Pharmacokinetics In The Discovery And Development Of New Medicines, Drugs: the investigational drugs journal 7(8):755-63 · September 2004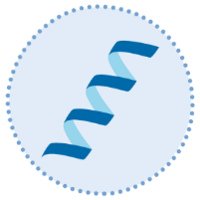 API Selection with Parallel Screening for Duodenal and Sublingual Permeation
DUODENAL BARRIER ASSESSMENT and SUBLINGUAL BARRIER ASSESSMENT
Analytical method assessment
API stability assessment with the permeation enhancer
Prepare API in solution with the permeation enhancer
Review PK baseline study results in dogs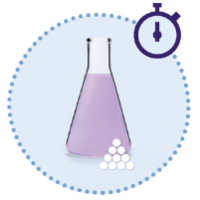 Develop Chemically Stable Formulations with Enhanced Bioavailability
OPTIGEL® BIO TECHNOLOGY: Lipid Based Formulation Screening Visual API solubility assessment with excipients
Lipid based formulation development (up to 3 formulations)
Provide softgel formulations for PK study
ZYDIS® BIO TECHNOLOGY: Lyophilized Formulation Screening
Visual API solubility assessment in prelyophilized solutions
Tablet prototypes screening
Provide ODT prototypes for PK study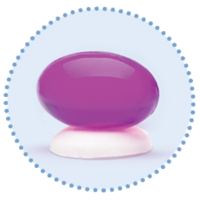 Scientific Advisor Delivers Formulation Approach Recommendations
Development report showing summary of studies conducted, results, recommended path forward based on rigorous data, and validated PK data in upper animal species
Your dedicated scientific advisor will review all the data and provide recommendations for future development
OptiGel® Bio technology incorporates enteric coating and permeation enhancers to first deliver active macromolecules to the absorption site and then allow them to pass through the absorption site to enter circulation.  Click for details.
Zydis® ODT (orally dissolving tablet) is a freeze-dried oral solid dosage form that disperses almost instantly in the mouth without water required.  Zydis® Bio technology is an advanced ODT formulation designed to deliver biomolecules to the oral mucosa for systemic absorption.  Click for details.
When you partner with Catalent you can expect rigorous science, innovative technologies and track record of serving innovators. Catalent helps its partners turn promising molecules into better treatments with its "Follow the Molecule®" approach that provides accelerated integrated solutions from development to commercial supply.
RIGOROUS SCIENCE, INNOVATIVE TECHNOLOGIES: Data driven parallel screening with advanced technologies

Deepest expertise processing thoughts of molecules applying proven formulation technologies
One partner from molecule screening to phase I and beyond: accelerate development and eliminate future tech transfers
Lead Non-Invasive Macromolecule Delivery Consortium with industry KOLs to foster collaboration and the use of innovative technologies

PROVEN TRACK RECORD: Help innovators bring products from early stage to market

100+ molecule candidates for optimal formulations screened every year
100+ new products to market every year
20 R&D centers in a global network of 30+ sites with 1,000+ scientists
Serving 1,000+ innovators of all sizes on 7,000+ products
Partnering on 75% leading molecules and 50% FDA approvals