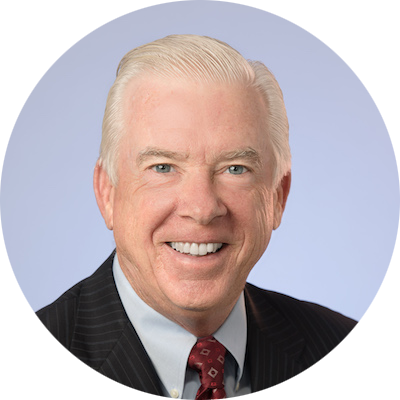 J. MARTIN CARROLL
BOARD MEMBER, LEAD DIRECTOR
J. Martin Carroll has been a director since July 2015 and has served as our lead independent director since October 2021. He served as President and Chief Executive Officer of Boehringer Ingelheim Corporation and of Boehringer Pharmaceuticals, Inc. from 2003 until 2011 and as Head, Corporate Strategy and Development of Boehringer Ingelheim GmbH from 2012 until his retirement in 2013. He served as a director of Boehringer Ingelheim Corporation from 2003 until December 2012. Mr. Carroll joined the Boehringer Ingelheim organization in 2002 as President of Boehringer Pharmaceuticals, Inc. Mr. Carroll worked at Merck & Company, Inc. from 1976 to 2001. From 1972 to 1976, he served in the United States Air Force where he attained the rank of Captain. Mr. Carroll has been chairperson of the board of directors of Esperion Therapeutics since June 2022. He served as a director of Durata Therapeutics, Inc. from August 2014 until November 2014 when it was acquired by Actavis, as a director of Vivus, Inc. from May 2013 until September 2014, as a director of Therapeutics MD from March 2015 until December 2021, and as a director of Mallinckrodt plc from June 2013 until May 2022. He also served as a director of Inotek from April 2016 to June 2016 and as Chairman of its Board from June 2016 until January 2018 when Inotek was sold to Rocket Pharmaceutical.
Mr. Carroll received a B.A. in accounting and economics from the College of the Holy Cross and an M.B.A. from Babson College.