DIRECTOR, ANALYTICAL DEVELOPMENT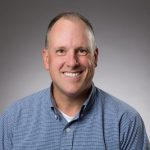 Todd Stone, Ph.D. is the Director of Analytical Development at Catalent's Bloomington, Indiana site. Todd received a bachelor's degree in chemistry from the University of Virginia, his Ph.D. in Chemical Physics from Indiana University, Bloomington, and was a Harvard Fellow in Chemical Physics.
Todd has a background in high-resolution time-of-flight mass spectrometry and biophysical techniques with deep expertise in hydrodynamic, kinetic, and thermodynamic properties of large biomolecules.
Today, Todd and his team focus on developing statistically rigorous analytical methods and high throughput formulation strategies using principles of Quality by Design (QbD).  In forensic science, his team is essential in identification and classification of visible particulates to support DS and DP manufacturing.  His responsibilities are to lead the scientific direction of the analytical and forensic science groups to ensure Catalent deploys the most modern analysis techniques and to provide clients with the highest quality data characterizing the critical quality attributes of their molecules.
Discover what drives his passion for analytical work. Access his works that include 7 peer reviewed articles and scientific posters to help you understand Catalent's implementation of analytical development.
Get to know this Catalyst in analytical development.
Key Expertise: Analytical Development and Forensic Science
Connect with Todd Stone on LinkedIn
A CONVERSATION WITH TODD STONE, PH.D.
What are the core strengths of the teams you have in Bloomington?
Deep biophysical characterization capabilities are of particular note in Bloomington.  We use state-of-the-art, cutting edge analytical techniques to address a variety of molecular challenges.  For instance, we use Analytical Ultracentrifugation (AUC) coupled with supercomputers for data analysis to investigate molecular aggregation, size, and shape.  Orbitrap mass spectrometry (MS) is utilized for a variety of deep characterization approaches such as simultaneous mapping of degradation hotspots in mAbs after stress, post-translational modification (PTM) identification and quantitation, and host cell protein (HCP) coverage analyses.  Additionally, we are developing methods for mapping biomolecule higher order structure (HOS) using a covalent labeling technique that uses UHPLC-MS as the readout.  We also are driving workflows that allow high throughput analytics to reduce data collection and analysis timelines for our clients, which is particularly important for OneBioTM programs.
Explain the approach you use to design and develop methods for clients.
Statistically rigorous Analytical Quality by Design (AQbD) is at the heart of every method we develop.  Our strategy is designed to increase understanding of total method uncertainty (TMU) as it relates to client defined specifications.  This is realized by a streamlined approach that permits deep insight into the method parameters and how much they contribute to the variability of the assay as a whole.  Method optimization, robustness, and ruggedness assessments are investigated depending on the client need, and the results can be assessed statistically against the defined critical quality attribute (CQA) specifications set by the client.  In this way, we can be confident that the CQA limits are set appropriately and we have a degree of comfort in reducing the risk of out of specification (OOS) results due to the method.
I see you have used time-of-flight mass spectrometry, are you using that currently?
In Bloomington, our instrument of choice is a Quadrupole-Orbitrap MS.  This provides us with very high-resolution mass spectrometry data which is essential for characterization of large biomolecules.  This tool allows us to assess intact mass, identify glycoforms which are crucial for the API method of action, detect sequence variants or modifications to the API, identify disulfide bond scrambling, and map sites that are affected by stress or forced degradation studies for stability and potency purposes.  The data can be manipulated automatically by either commercially available software packages or automated workflows that have been developed locally by the Bloomington analytical team.
How do you address identification of visible particulates in support of product manufacturing?
Our approach involves rigorously clean isolation, transfer, and microscopic characterization of each particulate.  We employ state-of-the-art FTIR and Raman microscopes that allow high-resolution spectral acquisition of particulates and inclusions that may be present in products as foreign material.  These spectral signatures are matched to our extensive database of excipients, intrinsic, and extrinsic substances to confidently assign a source and root cause.  With this capability onsite, we are able to significantly accelerate the identification process and reduce the long timelines associated with shipping and analysis by third-party laboratories.
What excites you the most about working at Catalent?
I am very fortunate to be surrounded by an outstanding team that is highly skilled, motivated, dedicated, and flexible!  Together, we collaborate to tackle difficult obstacles and move client programs forward in order to deliver these life changing treatments to our most important clients – the patients.  Whether we are completing a routine assay or assisting with identification of a difficult unknown impurity, what we do every day impacts the lives of many children, families, and loved ones.  We never lose sight of that goal, and I feel a deep sense of pride in how our contributions, however small, have the power to make life better for others.
ACCESS TODD'S LATEST CONTENT
Structural Characterization of Thermal-Stressed Trastuzumab by Covalent Labeling and Mass Spectrometry, R. Vaughan, L. Xin, Y. Pan, T. Stone, and Y. Li, submitted (2021).
A rapid method for relative quantification of N-glycans from a therapeutic monoclonal antibody during trastuzumab biosimilar development, Z. Segu, T. Stone, C. Berdugo, A. Roberts, E. Doud, and Y. Li, mAbs, 12(1), (2019).
Rapid Global Characterization of Immunoglobulin G1 Following Oxidative Stress, Y. Chen, E. Doud, T. Stone, L. Xin, W. Hong, and Y. Li, mAbs, 11(6), 1089-1100 (2019).
ICP-MS Analysis of Multiple Trace Elements in Industrial Cell Lines, W. Hong, I. Holmes, T. Stone, R. Henry, V. Vinci, and Y. Li, Spectroscopy, 32(9), 8-16 (2017).
Parkinson disease-associated mutation R1441H in LRRK2 prolongs the "active state" of its GTPase domain, J. Liao, C.-X. Wu, C. Burlak, S. Zhang, H. Sahm, M. Wang, Z.-Y. Zhang, K.W. Vogel, M. Federici, S.M. Riddle, R.J. Nichols, D. Liu, M.R. Cookson, T.A. Stone, and Q.Q. Hoang, Proceedings of the National Academy of Sciences, USA, 111(11), 4055-4060 (2014).
Crystal structure of Bacillus subtilis GabR, an autorepressor and transcriptional activator of gabT, R. Edayathumangalam, R. Wu, R. Garcia, Y. Wang, W, Wang, C.A. Kreinbring, A. Bach, J. Liao, T.A. Stone, T.C. Terwilliger, Q.Q. Hoang, B.R. Belitsky, G.A. Petsko, D. Ringe, and D. Liu, Proceedings of the National Academy of Sciences, USA, 110(44), 17820-17825 (2013).
"A Rapid New Hydrophilic Interaction Liquid Chromatography Method to Quantify Polysorbate Excipients," R. Memmer, Y, Wu, and T. Stone, 22nd Symposium on the Interface of Regulatory & Analytical Sciences for Biotechnology Health Products, Washington, D.C., February 2018.
"Deep Characterization of Post-Translational Modifications of Light Exposed IgG1 – Digestions with Four Serine Proteinases Greatly Increase PTM Visibility," Y. Chen, A. Ganesan, T. Stone, V. Vinci, and Y. Li, 65th ASMS Conference on Mass Spectrometry and Allied Topics, Indianapolis, Indiana, June 2017. https://www.mendeley.com/authors/56996867200/