ENVIRONMENT
At Catalent, we envision a world where life-saving treatments can be delivered with minimal environmental impact. Minimizing the environmental impact of our operations is essential to promoting healthy communities that thrive on a clean and sustainable planet. Our sustainability efforts consist of full compliance with environmental regulations and focus on mitigating our environmental impacts by reducing our carbon footprint through operational efficiency, eliminating waste, and conserving water.

We know that our stakeholders share our values of operational excellence and environmental responsibility, and we are working diligently to make progress against our goals.
We achieved our initial carbon reduction goal ahead of time through site-based energy reduction projects and transitioning the majority of our sites to renewable electricity. In July 2021, we signed a letter of commitment with the Science-Based Target initiative (SBTi), joining a growing list of companies setting actionable, science-based greenhouse gas emission reduction targets to limit global warming.
OUR ENVIRONMENTAL SUSTAINABILITY TARGETS
42% reduction in Scope 1 and Scope 2 carbon emissions by the end of 2030
Water intensity reduction to 500 cubic meters per million dollars of revenue by the end of fiscal 2024
No residual active pharmaceutical ingredients (API) above Predicted No Effect Concentration (PNEC) in wastewater by the end of fiscal 2024
Zero waste sent to landfill by the end of fiscal 2024
Our approach to environmental management
Our sustainability culture is fueled by robust Environment, Health, Safety and Sustainability (EHS&S) policies and systems. We are committed to managing the environment with care, which supports the integration of responsibility and sustainability into our operations and our decision-making process. The EHS Policy, signed by our President and COO, outlines our company-wide environmental stewardship objectives, commitments, and our expectations for employees to comply.
Across every aspect of our work globally, we are streamlining operating standards, procedures, and training through an ISO14001-accredited environmental management system.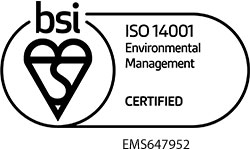 How we measure and drive progress
Our sites report environmental data through a central platform and our sustainability progress is tracked with an internal sustainability scorecard by the EHS&S Team. The data guides our environmental strategy, helping our sites improve operational best practices and minimize our footprint.
Reducing our carbon footprint
Catalent is a science-based and science-driven company: As such, we recognize the urgency to operate responsibly, and we will continue working towards minimizing our impact on the planet and in alignment with global efforts and standards.
In 2021, we committed to the Science Based Targets initiative and set a new goal of reducing Scope 1 and Scope 2 emissions by 42% by 2030.
Energy efficiency helps us meet our carbon reduction goals
We are regularly conducting Energy Treasure Hunts in our sites. In fiscal 2022, we implemented 189 site-based energy efficiency projects contributing to more than 4% annual energy saving with main focus on utilities optimization and minimization of energy losses and replacement of site equipment with more efficient models.
WE ARE SHIFTING TO RENEWABLE ENERGY
We're proud that in fiscal 2022, 81% of our electricity was covered by energy attribution certificates (EACs), which guarantee energy sources from renewable sources, up from 23% in 2021.  Catalent also continued to install onsite photovoltaic capacity, most recently at our Nottingham, U.K. site.
We are also looking to improve the quality and resilience of our renewable energy supply and contribute to adding new renewable to the energy mix by investing in large scale power purchase agreements.
In fiscal 2022, we reduced Scope 1 and 2 emissions by 38% from our fiscal 2020 baseline, making solid progress toward achieving our 2030 science-based target of a 42% reduction.
Find out more about our climate-related activities in our response to the Carbon Disclosure Project.
You can learn more and access our energy and emissions data in our latest CR report.
WATER STEWARDSHIP
At Catalent, we work to minimize water use and eliminate the risk of adverse environmental effects from wastewater discharge. With a goal of reducing our water intensity to $500m³ per million dollars of revenue by fiscal 2024, we are optimizing manufacturing processes and conservation initiatives at our sites. For instance, we are currently reviewing water use linked to equipment cleaning, as an opportunity to reduce water usage across the network. We also completed a water stress map of our facilities to prioritize our future reduction efforts.
Our fiscal 2022 water intensity decreased to 488 m³/ $ million of revenue (compared to 552 in fiscal 2021) resulting from on-site reduction programs. Our absolute water use increased slightly to 2.3 million m3 (2.2 million in fiscal 2021) due to new site acquisitions and an overall increase in production. In our latest Corporate Responsibility Report, you can learn more and access our water usage, water source, and intensity data.
GOING ABOVE AND BEYOND: RESPONSIBLE DISPOSAL OF WASTEWATER
As a member of the pharmaceutical sector, we regularly manage and dispose of products that include active pharmaceutical ingredients, or APIs, on behalf of our customers. Some of our activities, such as cleaning manufacturing equipment, must be properly managed so as not to harm the environment. Catalent currently follows all regulatory requirements for wastewater disposal and our PNEC target pushes us to a water disposal standard beyond the legal requirements.
Our goal is that by fiscal 2024, all sites will discharge wastewater with API concentrations below predicted no-effect concentration (PNEC) levels.
Improving waste management
Manufacturing life-saving and life-enhancing products also produces waste. We are committed to reducing our waste generation, expanding our re-use and recycling initiatives and maintaining compliance with all regulatory requirements for the disposal of hazardous and non-hazardous waste. At Catalent sites globally, we limit the volume of nonessential material brought onto our sites, segregate waste streams, and divert waste from the landfill. Hazardous waste is disposed of through incineration, as required per regulations of our sector. You can learn more and access our waste management data in our latest CR report.
Some of our most recent waste recycling initiatives include increasing the amount of excess gelatin that we recycle or reuse. For example, in fiscal 2022, we diverted 24% of the total gelatin by-product we generated during the year.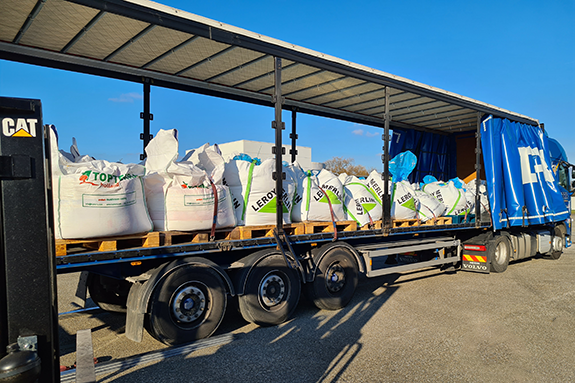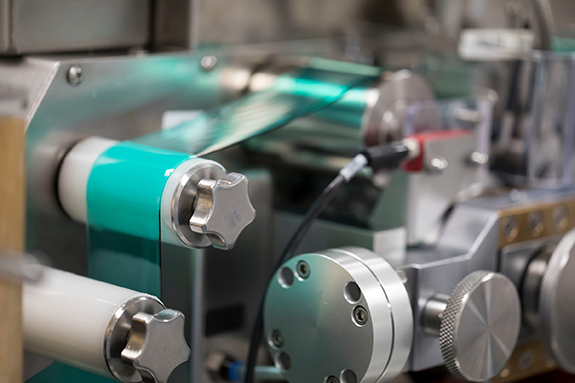 Shipment of gelatin waste, a by-product of Softgel manufacturing process at our Benheim site, to third parties who recycle the material into new products.
WASTE DIVERSION
As of fiscal 2022, 65% of sites no longer send waste to landfills. To reach our fiscal 2024 goal of sending zero waste to landfill, we are implementing actions and plans at our remaining sites to divert landfill material to recycling, reuse, or incineration. You can learn more and access our waste diversion data in our latest CR report.
ENVIRONMENTAL IMPACT OF OUR SUPPLY CHAIN

As a member of the Pharmaceutical Supply Chain Initiative (PSCI)—a group of companies from the healthcare and pharmaceutical sector dedicated to improving the industry's social and environmental impacts—we are engaging with peers in our industry on best practices in social and environmental programming.
Our suppliers are critical to the operation of our business. We have recently strengthened our Supplier Code of Conduct human rights, sustainability and diversity requirements. In fiscal 2022, our internal Procurement team distributed social and environmental assessments to select suppliers and conducted an assessment of human rights risks in our operations and supply chain. The results of the various assessments will guide our approach to scaling our responsible supplier audit program in the future.
You can learn more about our responsible supply chain in our latest CR report.
CATALENT GREEN TEAMS

Catalent team members contribute to building Catalent's culture of corporate responsibility & sustainability. Green Teams bring employees together, share best practices and raise sustainability awareness at our sites and in our communities.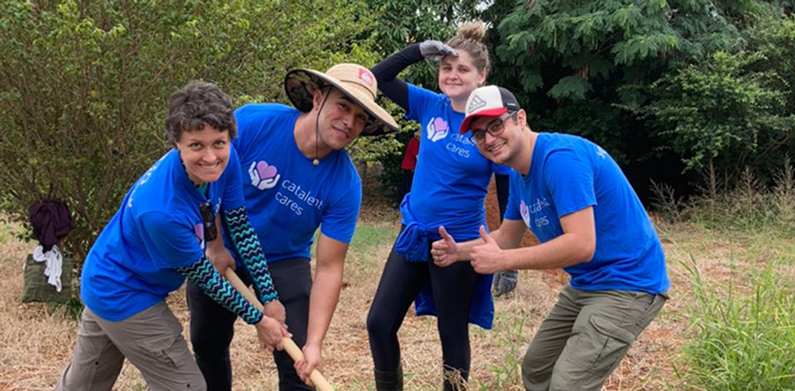 For more information on Corporate Responsibility & Sustainability at Catalent, email us or follow #catalentcares on social media.