Corporate Responsibility Overview
FISCAL 2022 CORPORATE RESPONSIBILITY HIGHLIGHTS
~80B
DOSES MANUFACTURED ANNUALLY
81%
ELECTRICITY FROM
RENEWABLE SOURCES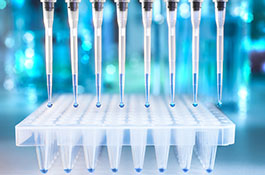 2022
BEST PLACE TO WORK FOR PEOPLE WITH DISABILITIES
625
NONPROFITS SUPPORTED THROUGH CATALENT CARES
We are committed to upholding the highest standards of ethics and business conduct in everything we do, and we expect our suppliers to do the same. To learn more about our commitment to business conduct, please click here.
CORPORATE RESPONSIBILITY GOVERNANCE
Our Corporate Responsibility Council, comprised of executive and senior leadership members who are responsible for various aspects of our CR performance, provides oversight and guides the implementation of our CR strategy and commitments. The CR Council meets at least quarterly, reports to our CEO, and provides regular updates to our Board of Directors, including one formal ESG review each fiscal year.
We continuously assess the performance of our CR programs at each of our global manufacturing sites through a scorecard system. By partnering with our leaders and holding them accountable for progress, we continue to strengthen our environmental and social initiatives.
Stakeholder feedback, regulatory developments and issues that impact our constituencies help us identify and prioritize the most relevant issues, including:
Product quality
Product innovation
Occupational health and safety
Talent recruitment and retention
Diversity and inclusion
Energy use and climate change
Waste generation and management
Water use
Community investment and philanthropy
Responsible supply chain
PARTNERSHIPS
We address our business's most pressing issues through thoughtful partnership:
To learn more about progress against our corporate responsibility and sustainability strategy, please review our Fiscal 2022 Corporate Responsibility Report.
Click on the image to download a copy of our FY22 Corporate Responsibility Report.
For more information on Corporate Responsibility & Sustainability at Catalent, email us at CorporateResponsibility@catalent.com and follow us on social media at #CatalentCares.