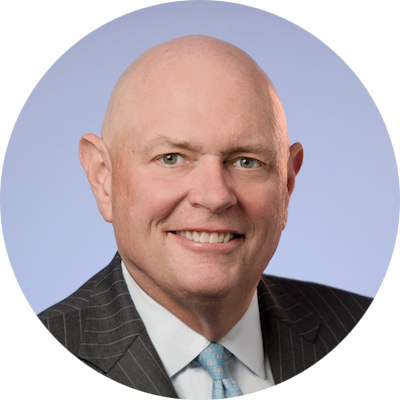 JOHN GREISCH
BOARD MEMBER
John Greisch has been a board member since February 2018. Mr. Greisch retired in May 2018 from his position as President and Chief Executive Officer of Hill-Rom Holdings, Inc., a position that he had held since 2010. Prior to that, Mr. Greisch was President International Operations for Baxter International, Inc., a position he held beginning in 2006. During his seven-year tenure with Baxter, he also served as Baxter's Chief Financial Officer and as President of Baxter's BioScience division. Before his time with Baxter, Mr. Greisch was President and Chief Executive Officer for FleetPride Corporation in Deerfield, Illinois, an independent after-market distribution company serving the transportation industry. Prior to his tenure at FleetPride, he held various positions at The Interlake Corporation, including serving as President of its Materials Handling Group.
Mr. Greisch currently serves as chairman of the board of Viant Medical LLC and as lead independent director on the board of Carrier Corporation. He previously served on the boards of Cerner Corporation, Idorsia Pharmaceuticals Ltd., Hill-Rom Holdings, Inc., Actelion Ltd, and TomoTherapy, Inc. Additionally, he serves as a senior advisor to TPG Capital and is on the board of directors for Ann & Robert H. Lurie Children's Hospital of Chicago.
He received a Masters in Management from the Kellogg School of Management at Northwestern University and a B.S. degree from Miami University.