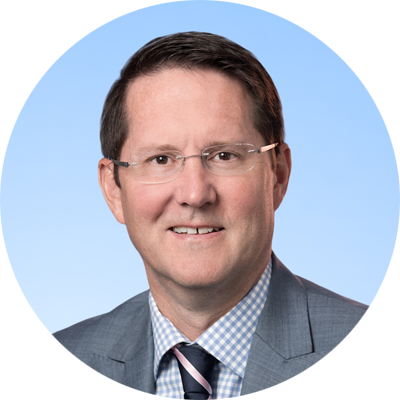 JONATHAN ARNOLD
PRESIDENT, DIVISION HEAD FOR BIOPRODUCT DELIVERY, AND CHIEF COMMERCIAL OFFICER
Jonathan Arnold was named President, Division Head for BioProduct Delivery in April 2023 and Chief Commercial Officer in July 2022. From 2017, he served as President of Catalent's former Oral & Specialty Delivery business and, prior to that, as Vice President and General Manager of the company's former Drug Delivery Solutions business unit.
Mr. Arnold's began his career in the CDMO industry in 1995, when he joined R.P. Scherer, a leader in softgel technologies and forerunner to Catalent, where he served in a variety of international business development and strategic customer account roles. He also spent 11 years at Patheon in roles of increasing responsibility in Italy, the U.K., and Switzerland, including Vice President of Global Supply Chain and Chief Procurement Officer, before returning to Catalent in 2011. Prior to joining the life sciences sector, Mr. Arnold worked in business development and strategic marketing for the U.K.'s largest waste management company, Shanks & McEwan. Mr. Arnold earned his bachelor's degree in agriculture, biochemistry, and nutrition from the University of Newcastle upon Tyne.