Madhavan "Madhu" Balachandran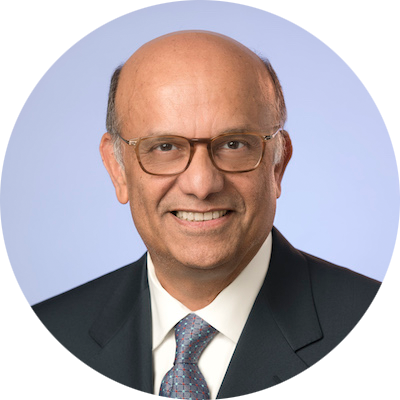 MADHAVAN "MADHU" BALACHANDRAN
BOARD MEMBER
Madhu Balachandran has been a board member since May, 2017. Mr. Balachandran is Chief Operating Officer of Nutcracker Therapeutics, a developer of mRNA therapeutics, a position he has held since September 2020. He previously served as the Chief Executive Officer of ADRx Inc., a preclinical stage biotechnology company, from August 2019 until October 2020. Previously, he was Executive Vice President, Operations of Amgen Inc., a global biotechnology company, from August 2012 until July 2016 and retired as an Executive Vice President in January 2017.
Mr. Balachandran joined Amgen in 1997 as Associate Director, Engineering. He became Director, Engineering in 1998, and, from 1999 to 2001, he held the position of Senior Director, Engineering and Operations Services before moving to the position of Vice President, Information Systems from 2001 to 2002. Thereafter, Mr. Balachandran was Vice President, Puerto Rico Operations from May 2002 to February 2007. From February 2007 to October 2007, Mr. Balachandran was Vice President, Site Operations, and, from October 2007 to August 2012, he held the position of Senior Vice President, Manufacturing.
Prior to his tenure at Amgen, Mr. Balachandran held leadership positions at Copley Pharmaceuticals, now a part of Teva Pharmaceuticals Industries Ltd., and Burroughs Welcome Company, a predecessor through mergers of GlaxoSmithKline plc. He has served as a director of A2 Biotherapeutics since September 2019, as a director of Stevanato Group since September 2018, and as a director of uniQure NV since September 2017. Mr. Balachandran holds a Master of Science degree in Chemical Engineering from The State University of New York at Buffalo and an MBA from East Carolina University.